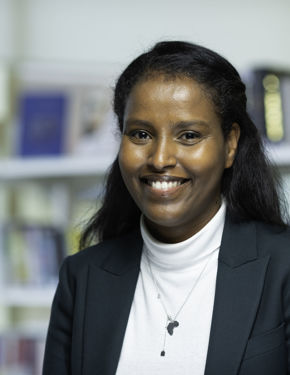 Hodan Abdule
Associate Senior Leader & Head of Maths
Subject Taught: Mathematics
Why do you love your subject? I love Maths because it is independent of culture, language and opinion. Everyone, no matter who, can get involved in learning maths!
What university did you attend and what did you study? I attended the University of Leeds and studied Chemistry.
What do you want for our students at Waterside? I want our students to love learning for the sake of learning, so they can navigate the world, fulfil their dreams, recognise and challenge inequality and contribute to making society a better place for all!
Interesting fact: I grew up in Hackney and attended Clapton Girls Academy. I also lived in the Netherlands for 10 years!