Headteacher's welcome
Thank you for your interest in Waterside Academy. Since becoming Headteacher here in April 2022, it has been my personal mission to ensure that this school becomes the school of choice for parents in Hackney.
The highly skilled staff and teachers at Waterside Academy are experienced educators and have created a small nurturing environment where every child is challenged to achieve their full potential. They deploy excellent teaching and are given a range of excellent opportunities beyond the classroom. Previously, as Deputy Headteacher at the Ofsted 'Outstanding' Forest Gate Community School, I know what it takes to provide a world class education and I am proud to replicate that here.
As a small school we are able to offer all students a personalised curriculum in a caring environment where every child is greeted by name. We support students through every stage of their secondary education, starting with transition to ensure that they have the very best possible start.
As Headteacher and a parent I know how important it is for families to be involved in their child's education. I am also in the fortunate position as Head of a small school to be able to meet and get to know every child and their families. I encourage all families to visit our school regularly and to see their child at work and play. I also urge you to come and visit our school; I would love to show you around personally.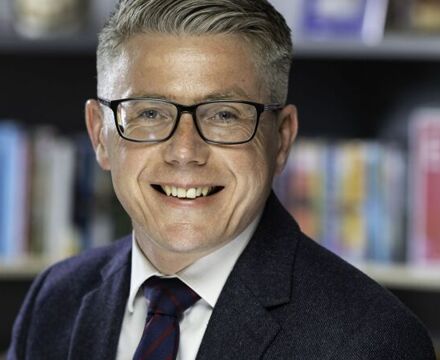 Francis Bray
Headteacher