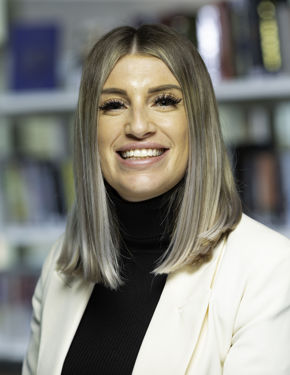 Hannah McDermott
Assistant Headteacher
Subject Taught: English
Why do you love your subject? I love that there is no 'right' or 'wrong' answer in English. You can interpret the material any way you like, as long as you back it up with evidence!
What university did you attend and what did you study? I studied American Studies at the University of Manchester and have a Masters in Education from the University of Melbourne.
What do you want for our students at Waterside? I want our students to secure the level of education they need to enable them to live the life they want.
Interesting fact: I own over 50 pair of trainers across two continents!