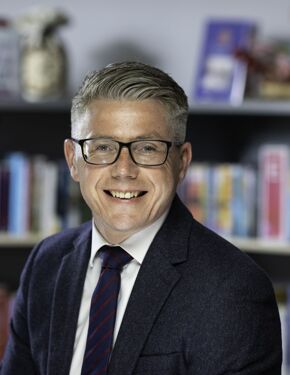 Francis Bray
Headteacher
Subject Taught: Geography
Why do you love your subject?: Geography provides an individual with an overall understanding of our planet and its systems. It helps us recognise the great differences in cultures, political systems, economies, landscapes and environments across the world, and explore the links between them.
What university did you attend and what did you study? : I studied Geography at Liverpool John Moores University and completed my PGCE at the University of Oxford.
What do you want for our students at Waterside?: I want our students to become the best versions of themselves!
Interesting fact: I have competed at Henley Royal Regatta and I am a season ticket holder at Norwich City Football Club.