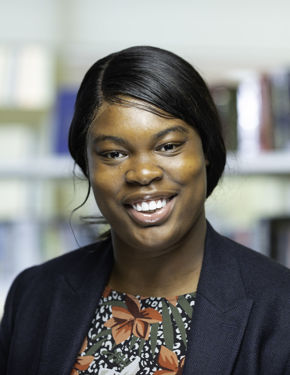 Felicia Davies
Associate Senior Leader & Head of Inclusion (SENDCO)
Subject Taught: English
Why do you love your subject? I love writing and I am also fascinated by poetry!
What university did you attend and what did you study? I attended the University of Hertfordshire and studied English Language with Communications and Spanish.
What do you want for our students at Waterside? I want our students to become lifelong learners who become confident individuals, engaged with their community.
Interesting fact: I can run 100m in 11.9 seconds and I'm ready to take on any student or teacher at Sports Day!