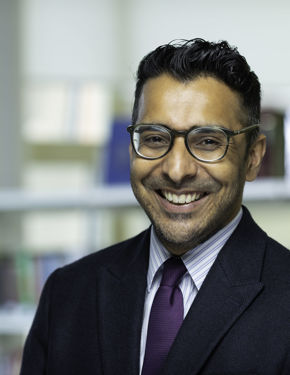 Shahid Hussain
Deputy Headteacher
Subjects Taught: History and Religious Studies
Why do you love your subject? Both History and Religious Studies helps us to understand our identities individually and collectively as a society, whilst allowing you to develop lots of key skills that are useful in many varied careers.
What university did you attend and what did you study? I studied at International Politics and International History at the University of Wales, Aberystwyth and completed my Masters in Education at the University of Birmingham.
What do you want for our students at Waterside? I want our students to know they can achieve anything, if they put their minds and effort into it.
Interesting fact: I used to be a semi-professional actor...